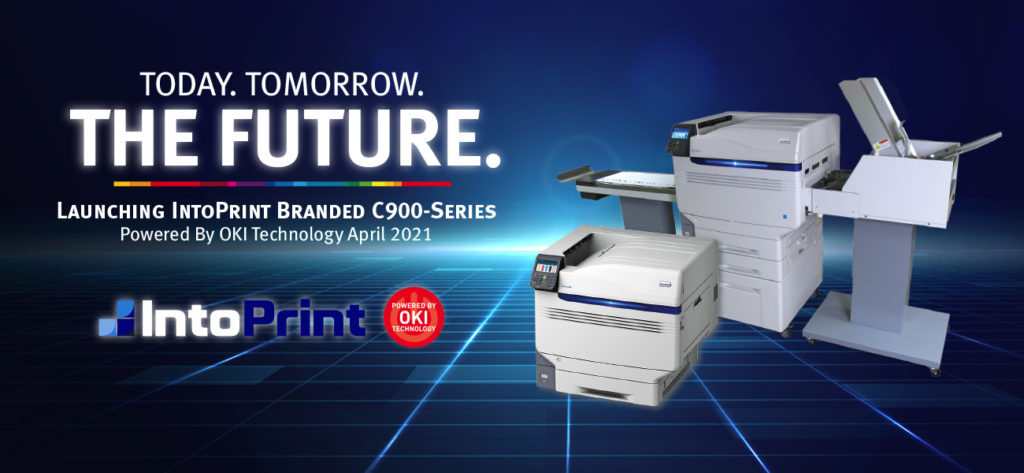 OKI Data is proud to have delivered a unique series of professional-grade color printers that have been installed in commercial print, print-for-pay, and specialty print shops for over fifteen years. OKI printers have redefined performance with specially engineered print paths, unique spot colors (white, clear), robust media handling, professional color control and user design interfaces that keep shops operating at full speed. OKI has pioneered this technology and the competition has been unable to keep up, making OKI printers unique in the market.
We're pleased to announce that this legacy will continue with the 2021 launch of IntoPrint-branded versions of the OKI C931, C941 and C942 models. The IntoPrint models will feature the core technology and unique features found in the current C900-series, and IntoPrint will continue to collaborate with OKI to develop future enhancements and capabilities.
IntoPrint SP1360, Formerly the OKI C931
Our most affordable production printer.Designed for printing on white and light colored substrates, this four-color model delivers the same high quality output and media flexibility – but at an incredible value and low total cost of ownership. IntoPrint SP1360S, Formerly OKI C941
Broaden your in-house printing with White toner.
OKI's original five-color print system that embellishes color printing with White or Clear spot colors.
IntoPrint SP1360W, Formerly OKI C942
Broaden your in-house printing with White toner.
OKI's most revolutionary five-color print systems deliver the ultimate high-impact output by intelligently and accurately applying White toner under CMYK to produce brilliant colored images printed on dark media – all in a single pass!